High-quality, modern and awesome WordPress websites with transparent monthly subscription.
Tatulta Ltd offers fast and simple way for companies and other organizations to get online presence without any large initial investments.
We implement a website as a service (WaaS), which contains everything you need to make your company's website visible to customers.
The service is implemented in a such way that it contains everything you need: design, implementation, server, domain, and technical maintenance.
Ordering a website from us is easy: All you need to know is what you want the website to contain. For example, the introductory text, contact information and contact form, as well as few pictures already make it a convincing website. If necessary, we can also help with the design and implementation of these.
We speak the language of our customers instead of technical jargon. For us, a satisfied customer and long-term customer relationships are important, and the starting point for it, is that we understand what the customer needs and the customer understands what do we offer.
Contact us by e-mail [email protected]
References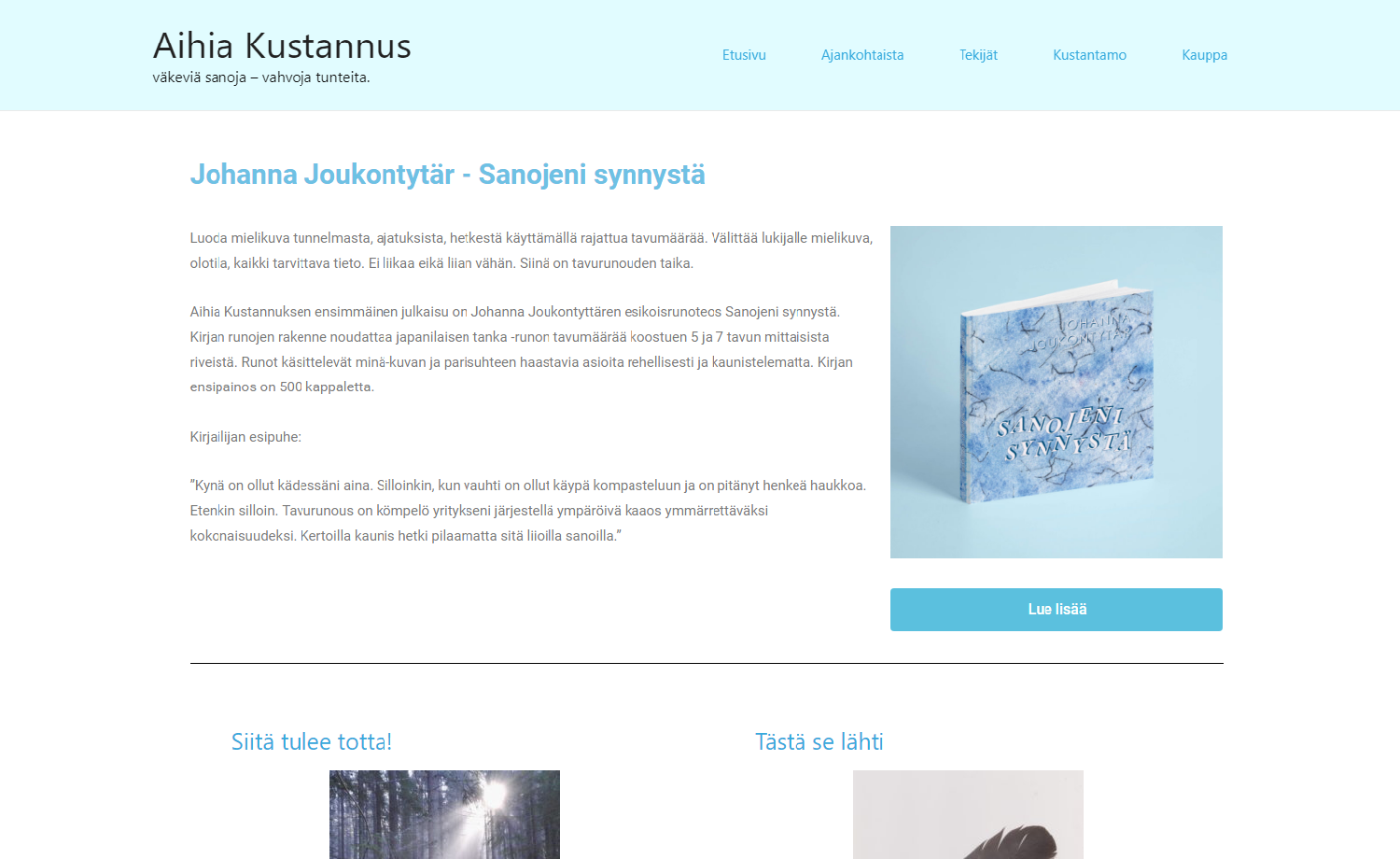 Aihia.fi
Website for a publishing company powered by WordPress, including the WooCommerce e-commerce system.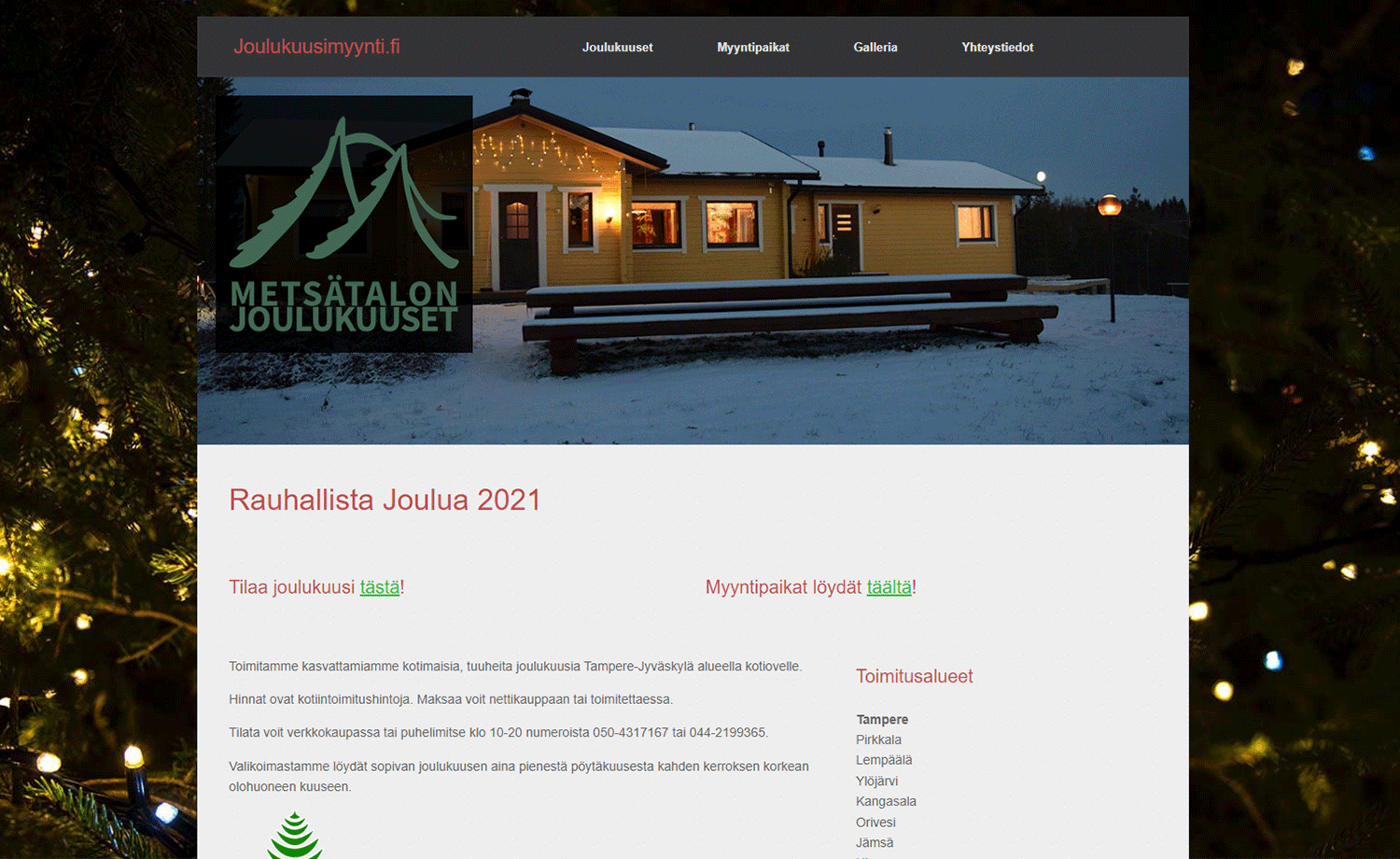 Joulukuusimyynti.fi
Website for a Christmas tree store powered by WordPress, including the WooCommerce e-commerce system.
We also offer other IT services related to software design and manufacturing
---
Full Stack Web developer and designer from Finland. I graduated as a Bachelor of Science from University of Jyväskylä in december 2020, Mathematical Information Technology as a major, Japanese language and culture as a minor and specialization in Full Stack Web development.
Public projects in Github. My education, career and other things can be found in LinkedIn.
HTML5+CSS3, JavaScript, TypeScript, PHP, Python, NodeJS, ReactJS, REST, Django, Bootstrap, git, MySQL, MongoDB, Unity3D, WordPress